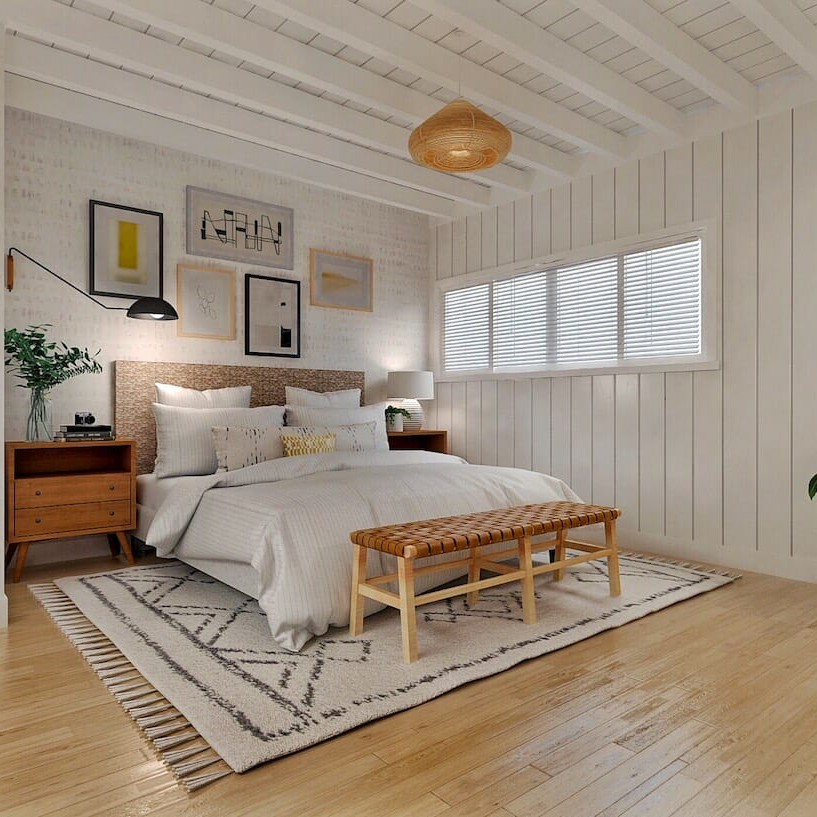 When it comes to designing a bedroom, lighting plays a crucial role in creating an aura of comfort and coziness. A bedside lamp not only provides the necessary illumination but also adds to the ambiance of the room. Scandinavian bedside lamps have gained immense popularity in recent years, thanks to their minimalist design and functionality. In this article, we will explore the reasons why Scandinavian bedside lamps are the perfect addition to your bedroom decor.
Why Choose Scandinavian Bedside Lamps?
Scandinavian design is known for its clean lines, simplicity, and functionality. These features are also reflected in the design of Scandinavian bedside lamps. They are minimalistic yet stylish, making them a versatile choice for any bedroom interior. Let's have a closer look at some of the reasons why you should consider choosing a Scandinavian bedside lamp.
Simple yet Elegant Design
Scandinavian bedside lamps are designed with the principles of simplicity and elegance. They feature clean lines, geometric shapes, and neutral colors. These design elements create a peaceful and calming ambiance in the bedroom, which is essential for a good night's sleep. The minimalist design also allows the lamp to blend in seamlessly with the rest of your bedroom decor.
Functionality
Scandinavian bedside lamps are not only aesthetically pleasing but also highly functional. They are designed to provide the perfect amount of light for reading, relaxing or winding down at the end of the day. The adjustable arms also allow you to direct the light where you need it the most. Moreover, the lamps come with different features such as dimmable settings, USB charging ports, and energy-efficient LED bulbs.
Versatility
Scandinavian bedside lamps are available in a wide range of sizes, shapes, and colors. This makes them a versatile choice for any bedroom decor. Whether you have a modern or traditional interior, you can always find a Scandinavian bedside lamp that complements your style. The lamps also work well in small spaces due to their compact design and can be used as reading lights or nightstand lamps.
How to Choose the Right Scandinavian Bedside Lamp
Choosing the right Scandinavian bedside lamp can be a daunting task, given the wide range of options available in the market. Here are some factors to consider when selecting a lamp for your bedroom.
Size
The size of the lamp should be proportional to the size of your bedside table. If you have a small nightstand, choose a lamp that is compact and does not take up too much space. On the other hand, if you have a larger table, you can opt for a larger lamp that makes a bold statement.
Style
Do you prefer a modern or traditional style? Scandinavian bedside lamps are available in a range of styles, from sleek and contemporary to more classic designs. Choose a style that complements the rest of your bedroom decor.
Functionality
Consider the functional aspects of the lamp, such as adjustable arms, dimmable options, and energy efficiency. These features not only enhance the lamp's functionality but also make it more convenient to use.