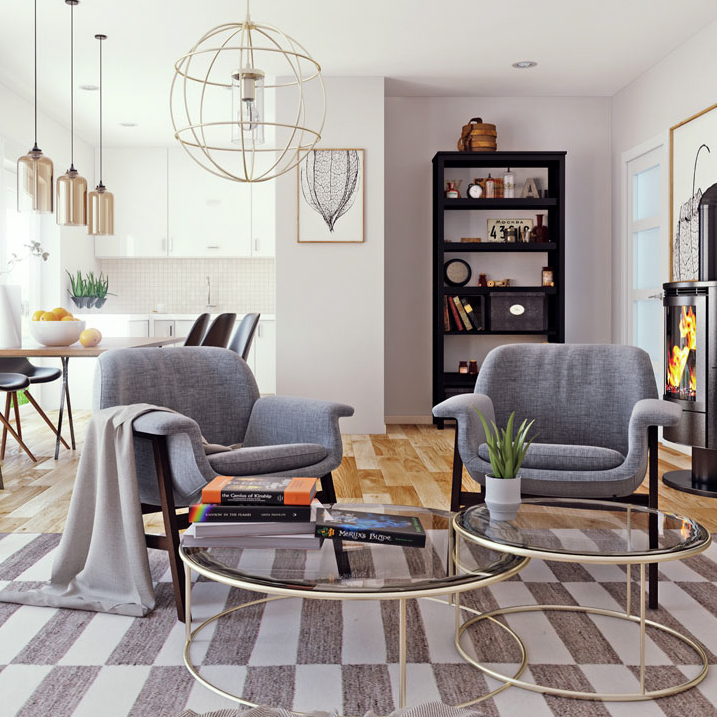 Introduction
The living room is one of the most important spaces in any home. It's the place where you can relax and unwind after a long day, spend time with your family and friends, and entertain guests. But to create the perfect ambiance in your living room, you need the right lighting. And that's where modern lamps come in.
In this article, we'll explore the latest modern lamps that you can use to light up your living room. From sleek and minimalist designs to eye-catching and artistic creations, there's bound to be a lamp that suits your style and needs.
Style Matters
When it comes to modern lamps for your living room, style matters. Whether you want to create a cozy and warm atmosphere or add a touch of sophistication to your space, there are plenty of options to choose from.
Sleek and Minimalist Designs
One popular style of modern lamps is the sleek and minimalist design. These lamps feature clean and simple lines, often with a basic color scheme that blends seamlessly with any decor.
For example, the black metal and glass arc floor lamp from West Elm adds a touch of modern elegance to any living room. Its curved shape and neutral color palette make it a versatile addition to any space.
Artistic and Eye-Catching Creations
If you're looking for a lamp that makes a statement, you might want to consider an artistic and eye-catching design. These lamps feature bold colors, unique shapes, and unconventional materials that are sure to stand out.
One such lamp is the FLOS IC Lights T2 table lamp. Designed by Michael Anastassiades, this lamp features a spherical glass diffuser that balances delicately on a slim, tubular base. The result is a visually stunning lamp that doubles as a piece of art.
Functionality and Features
While style is important, you also need to consider the functionality and features of the lamp you choose. A lamp that looks great but doesn't provide enough light to read or work by is not going to be very practical.
Adjustable Brightness
One feature that many modern lamps offer is adjustable brightness. This allows you to customize the lighting in your living room to suit your needs. For example, you might want bright light for reading during the day but a more subdued ambiance for movie nights.
The Phillips Hue White and Color Ambiance table lamp is one such lamp. It allows you to choose from 16 million colors and adjust the brightness to create the perfect atmosphere for any occasion.
Smart Home Integration
Another feature that is becoming increasingly popular is smart home integration. This allows you to control your lamps using your voice, smartphone, or other smart devices. Some lamps even have built-in sensors that adjust the lighting according to the time of day or your physical presence in the room.
The TaoTronics LED desk lamp is one such lamp. It has a built-in memory function that remembers your brightness and color preference, as well as a touch control panel and Alexa compatibility.