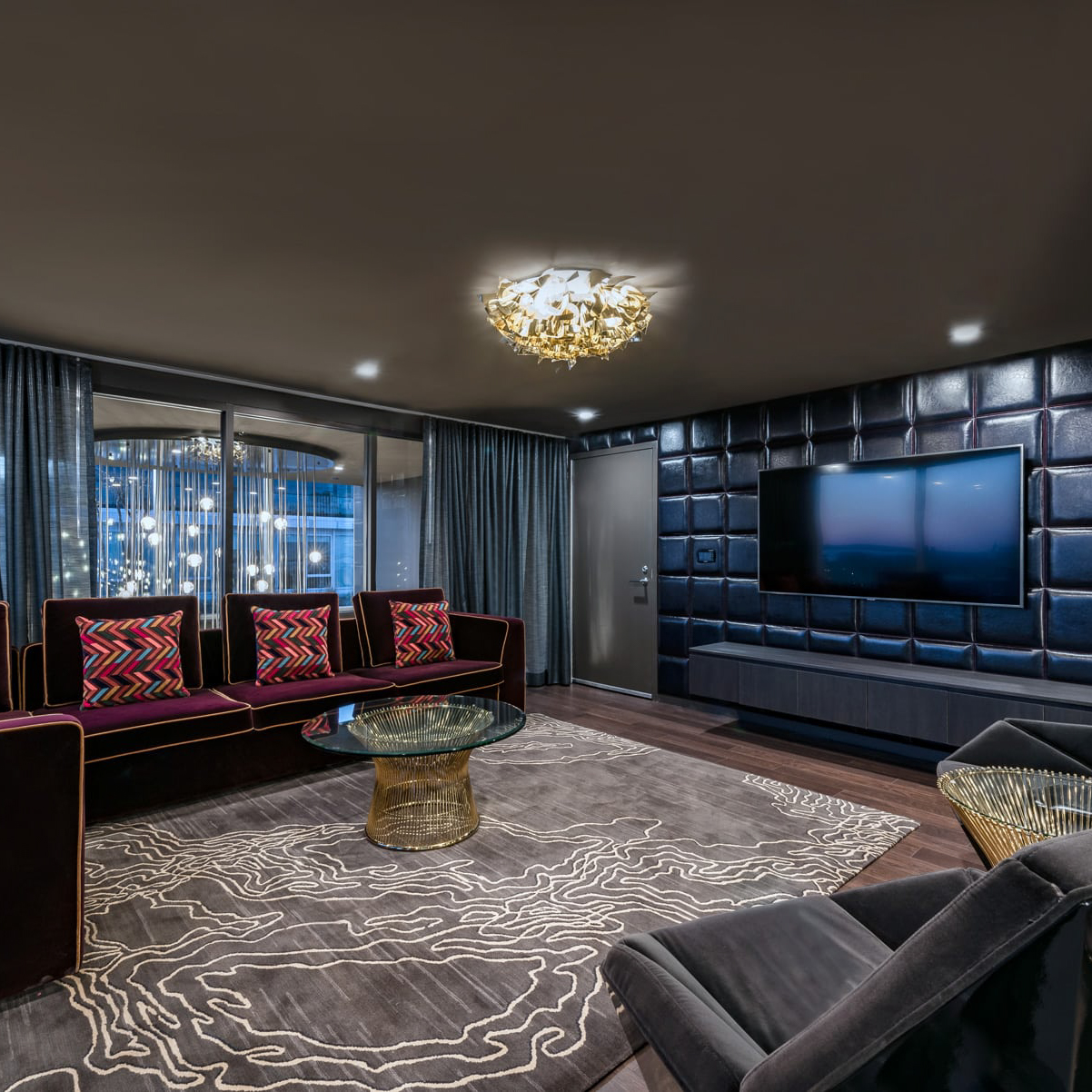 Introduction
The living room is the heart of any home, where friends and family gather to relax, entertain, and spend time in each other's company. It is essential to choose the right color scheme for your furnishings, walls, and decor to create the perfect ambiance. However, often the ceiling is overlooked, and its color is forgotten when decorating a living room. In this article, we will discuss the impact of ceiling colors in transforming living room ambiance.
The Psychology of Colors on Mood
Colors play a vital role in shaping our moods, emotions, and behavior. Each color resonates with different feelings and thoughts that can impact our energy levels, productivity, and overall well-being.
For instance, warm colors such as yellow, orange, and red are known to stimulate mental activity, increase appetite, and promote socialization. On the other hand, cool colors like blue, green, and violet are calming, soothing, and relaxing, making them ideal for creating a serene environment.
So, understanding the psychology of colors can help you choose the right shade for your ceiling, keeping in mind the mood you want to create in your living room.
Choosing the Right Ceiling Color
When choosing a ceiling color, you must consider the overall color palette of your living room. The goal should be to create a cohesive and balanced look that complements your furniture, curtains, and floor.
If you want to create a cozy, intimate living room, go for a darker shade like navy blue, deep purple, or dark grey. These colors make the space feel more intimate and can be paired with contrasting shades on the walls and furniture.
For a spacious and airy feel, you can't go wrong with white or pale shades of cream, pink, or blue. Lighter ceiling colors can make a room feel bigger, brighter, and more inviting. Plus, they work well with any color scheme, furniture style, or decor.
If you want to add drama and sophistication, consider a metallic finish like metallic silver, bronze, or gold. These shades add a touch of glamour, sparkle, and shine to your living room ceiling, creating a focal point for your guests.
Accentuating the Ceiling
Once you have chosen the right ceiling color for your living room, you can use accent lighting, moldings, or other decorative elements to highlight its beauty. Adding crown molding, medallions, or recessed lighting can add depth, texture, and character to your living room ceiling.
Another way to accentuate your ceiling is by using wallpaper or stenciling. These techniques allow you to create unique patterns, designs, or textures, giving your ceiling a personality of its own. You can also hang a chandelier or pendant light fixture, which not only adds light but can also serve as a decorative art piece.